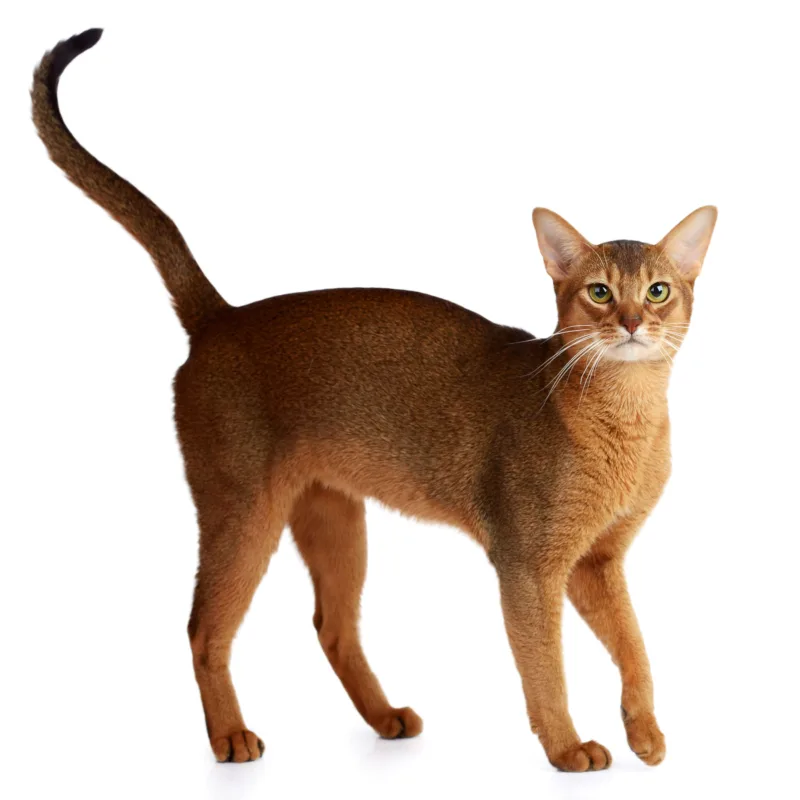 Welcome to our Abyssinian Kittens for Sale Cattery, where we specialize in raising beautiful, healthy, and socialized Abyssinian kittens for sale. We are passionate about our cats and take great care to ensure they are registered, vaccinated, and ready to become loving members of their forever families.
We understand that finding the perfect kitten can be a challenge, which is why we are dedicated to helping you every step of the way. Our kittens are adorable, and have charming personalities that will bring endless joy and companionship to your life.
We take pride in our cattery's reputation for excellence and are committed to providing the highest level of care for our kittens. If you're interested in welcoming an Abyssinian kitten into your home, please take a look at our available kittens for sale and feel free to contact us with any questions or inquiries. Thank you for considering our cattery as your source for registered and vaccinated Abyssinian kittens.
Through selective breeding, the Abyssinian breed was developed, and it has been recognized by the International Cat Association (TICA) for many years.
One interesting fact about Abyssinian cats is that they have a unique coat of fur that is short and ticked, giving it a warm and luxurious appearance. Their fur comes in a variety of colors, including ruddy, red, blue, and fawn. As kittens, Abyssinian cats have soft, fuzzy fur that becomes sleek and vibrant as they mature.
Abyssinian cats are known for their active and playful nature. They are intelligent and curious, always exploring their surroundings and engaging in interactive play. They love to climb, jump, and chase toys, making them a great choice for families who enjoy an active lifestyle.
Another remarkable trait of Abyssinian cats is their loyalty and affection towards their human companions. They form strong bonds with their owners and often enjoy being involved in their daily activities. Abyssinians are known to be social cats, and they thrive on human interaction and attention.
Furthermore, Abyssinians are generally considered a healthy breed with few hereditary health issues. However, as responsible breeders, we ensure that our kittens receive regular veterinary check-ups and are up to date on vaccinations to ensure their well-being.
At our cattery, we strive to provide a nurturing environment for our Abyssinian kittens, allowing them to grow into well-adjusted and sociable cats. We carefully socialize them from a young age, exposing them to various sights, sounds, and experiences to help them develop into confident and friendly companions.
If you're ready to add a delightful Abyssinian kitten to your family, we invite you to explore our available kittens for sale. We are here to assist you in finding the perfect furry friend who will bring love and happiness into your home for years to come. Don't hesitate to reach out to us with any questions or inquiries.